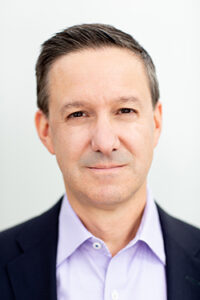 As part of its College Counseling Office Speaker Series, Sun Valley Community School's College Counseling Department will host New York Times bestselling author Jeffrey Selingo on Tuesday, Jan. 18. Selingo will be speaking about his recent book, "Who Gets In and Why: A Year Inside College Admissions."
The event will be held at Sun Valley Community School's Trail Creek campus's Hagenbuch Hall (One Community School Way, Sun Valley) and is free and open to the public. The evening will include a book talk from 5:30-6:30 p.m. followed by a meet and greet with the author from 6:30-7:00 p.m. Guests will be required to wear masks and complete a short health screening prior to attending. Local bookseller Iconoclast Books will be on site. 
Jeffrey Selingo has written about higher education for more than two decades and is a New York Times bestselling author of three books. His latest book was published in September 2020 and was named among the 100 Notable Books of the year by The New York Times. A regular contributor to The Atlantic, Selingo is a special advisor for innovation and professor of practice at Arizona State University. He also writes a bi-weekly newsletter on all things higher ed called Next, and co-hosts the podcast, FutureU.