BY KRISTIN HOVENCAMP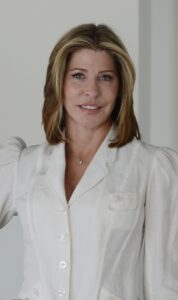 Is the metaverse the next coming of the Internet? It certainly sounds like it. The metaverse, an immersive next-generation version of the Internet, is a network of online 3D virtual worlds focused on social connection. Science fiction writer Neal Stephenson coined the term "metaverse" in his 1992 novel "Snow Crash." Stephenson imagined a constant virtual world where avatars, or 3D representations of people, meet in virtual reality settings. The metaverse is accessed using virtual reality and augmented reality technologies. As the metaverse expands, where can investors find opportunities?
The following are examples of companies partaking directly or indirectly in the evolution of the virtual world:
Providers that offer 5G connectivity, ultra-fast broadband, and cloud services. Companies like Verizon and Microsoft are leading the next phase of digital innovation.
Makers of virtual reality headsets and goggles. Apple, HP, Meta (formerly known as Facebook) and Sony are all vying to deliver the best devices.
Websites that allow users to create digital avatars that connect and network through travel, entertainment, sports, education, and work. Second Life, founded in 2003, offers users thousands of virtual experiences and communities. Microsoft Teams has unveiled its version of a mixed reality.
Developers of virtual always-on online spaces, such as online game universes. Gamers are already engrossed in the online universe, but developers like Roblox are offering more diverse options for 3D experiences.
Software applications for 3D virtual connected spaces. Imagine attending music concerts, professional conferences, or social networking events from your own home. Epic Games has hosted virtual shows, and Nowhere offers constant and short-term virtual spaces.
Designers of virtual platforms that offer user-generated experiences include role-playing games, visiting virtual retail stores, and creating office environments and workspaces. Fortnite and Minecraft are popular interactive video games. Nvidia has created the Omniverse, where it simulates real-world environments for collaboration and optimization.
We are witnessing firsthand the movement from the physical world to the virtual world. People can interact, work, play, and share their world in the metaverse. What was purely science fiction in 1992 is rapidly becoming a reality. Mark Zuckerberg referred to this innovation as "an embodied Internet where you're in the experience, not just looking at it."
HAZLETT WEALTH MANAGEMENT, LLC, is independent of Raymond James and is not a registered broker/dealer. Investment advisory services are offered through Raymond James Financial Services Advisors, Inc. Securities offered through Raymond James Financial Services, Inc., member FINRA/SIPC. 675 Sun Valley Road, Suite J1 + J2 Ketchum, Idaho 83340 208.726.0605. HazlettWealthManagement.com