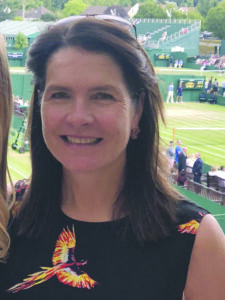 The nonprofit organization, Men's Second Chance Living (MSCL House), has begun selling raffle tickets for its holiday "Chance to Change" campaign starting Dec. 1. The raffle winner will receive a $10,000 gift certificate to be used at Jensen Stern, the jewelry store in Ketchum. A maximum of 500 tickets will be sold.
Funds raised from raffle ticket sales will support MSCL's all-male sober house in Hailey and related recovery support services. The raffle is one of our annual fundraisers.
Tickets are $100 each, or 3 for $250. Tickets can be purchased at www.msclhouse.org (select the ENTER TO WIN button) or by calling Sonya at 208-481-0182 or emailing her at sonya@msclhouse.org. Ticket sales will end on Dec. 18 online at noon and will be available for purchase in person before the drawing from 2 p.m. until 2:45 p.m. Spouses and partners are encouraged to purchase tickets for their loved ones.
The drawing will be held on Saturday, Dec. 18 at 3 p.m. at Jensen Stern Joaillier, 351 Leadville Avenue in Ketchum (The Galleria building). The winner does not need to be present.  The gift certificate is valid for a year and not redeemable for cash.   
"Thanks to Jensen Stern's generous participation, the funds raised will directly support our work to help residents maintain sobriety and stay on track to achieve their life goals," said Sonya Wilander, the MSCL House founder and executive director. She noted that the holiday season can be especially difficult to navigate for some residents and is one reason MSCL House opted to hold a campaign during the month of December. 
MSCL programs address the underlying needs of men in recovery, providing access to medical and behavioral healthcare, nutrition assistance, financial education, matched savings accounts, and funding for education. The nonprofit's mission statement is to help men living with addiction succeed in their recovery and achieve sustained sobriety by providing them with safe, affordable sober housing and support services while serving their needs and treating them with respect, compassion, and a belief in the value of each individual.