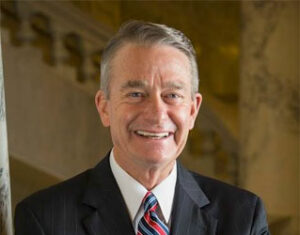 With the impending resignation of Blaine County Commissioner (District 2) Jacob Greenberg, effective Dec. 31, 2021, the Blaine County Democrats Central Committee, per Idaho State Code, 59-906A, interviewed four candidates from five submitted applications to consider for the position of Blaine County Commissioner. The applicants were interviewed over Zoom, separately, on Friday, Nov. 19.
The finalists, in order, are:
Idaho State Representative Muffy Davis

Paramedic Chief Ron Taylor

Hailey City Councilman Juan Martinez.
Idaho Governor Brad Little will appoint Greenberg's replacement from these three names. The Central Committee was grateful to all the applications for their expressed interest in serving Blaine County.