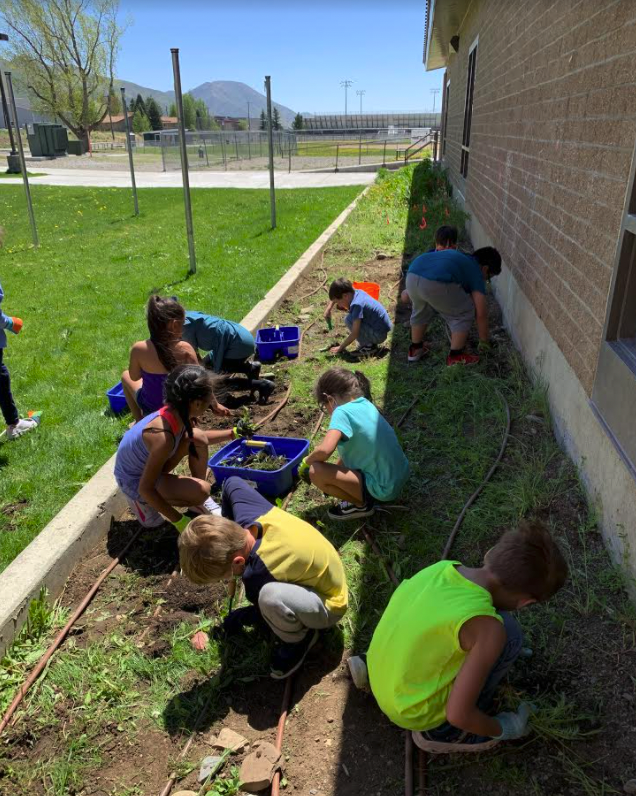 Hailey Elementary School students are learning how to grow and maintain plants in a high-altitude environment thanks to a new garden box project. 
The effort has been made possible through a Rural Schools Collaborative grant awarded to art teacher Shawn Schumacher, who used the $1,500 to purchase growing stands and supplies needed to get a school garden started. She also donated back an additional $1,000 stipend she had received to help fund the project. 
Additionally, Hailey Elementary secured $2,000 from the Blaine County Education Foundation to help build the boxes. Winn's Compost donated 8 cubic yards of dirt, while two local landscaping companies contributed wood chips. 
"This project has been a great way for our students to learn about gardening, consider the various factors that can affect plants in our climate and connect with nature in new ways," said Schumacher. "We look forward to continuing to expand this program and get more of our students and staff involved." 
Last school year, several Hailey students started plants from seed that were then transplanted to the garden. Schumacher would like to eventually provide more classrooms in the school with their own growing box to observe and maintain. Until then, the garden will serve as a school-wide place to teach, observe, and learn. It's also where students can read and relax. 
Parent volunteers will also help build garden boxes once spring arrives.