By Kristin Hovencamp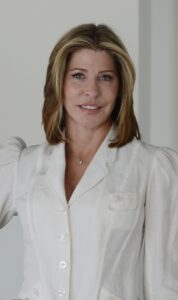 The S&P 500 and Nasdaq hit record highs in August, further propelling an already hot stock market. Investors with cash on the sidelines or who want to make changes to their investment portfolio are left wondering when the U.S. stock market is due for a correction?
Historically, September has been a bad month for the markets. According to Yardeni Research, the S&P 500 posted on average declines of 1% during the month going back to 1928. After seven months straight of gains, what could derail the upward trajectory of the equity markets?
The resurgence of the COVID-19 delta variant has caused markets to become jittery. Investors are weighing whether an uptick in cases this fall could offset economic expansion. Is the economy stable enough to withstand prolonged months of flat or lower-than-expected job growth? Market uncertainty can create volatility, potentially offering investors buying opportunities.
Federal Reserve Chairman Jerome Powell has signaled the Central Bank could begin tapering its $120 billion monthly bond buyback program as early as year-end. The Fed has also made clear that it is in no hurry to hike interest rates. Though markets have already begun to factor in a tightening of monetary policy, investors are left guessing without announcing an exact timeline.
Consumer sentiment shows inflation may not be as transitory as the Fed and Wall Street believe. Rising food prices, unrelenting supply chain pressures, and a continued upsurge in housing costs help drive inflationary concerns, all of which can exasperate markets.
Sooner or later, overheated stock prices and extended valuations will impact the markets. According to Dow Jones Market Data, the stock market usually corrects itself every 17 months. Whether it is the bulls or the bears who are popping open the champagne, a long-term investor should stick with a diversified portfolio of quality stocks and bonds. Louis Navellier, CIO of Navellier & Associates, aptly notes, "My best defense is a strong offense of fundamentally superior stocks."
HAZLETT WEALTH MANAGEMENT, LLC  is independent of Raymond James and is not a registered broker/dealer. Investment advisory services are offered through Raymond James Financial Services Advisors, Inc. Securities offered through Raymond James Financial Services, Inc., member FINRA/SIPC. Investing involves risk, and you may incur a profit or loss regardless of the strategy selected. Past performance may not be indicative of future results. 675 Sun Valley Road, Suite J1 + J2 Ketchum, Idaho 83340 208.726.0605. HazlettWealthManagement.com