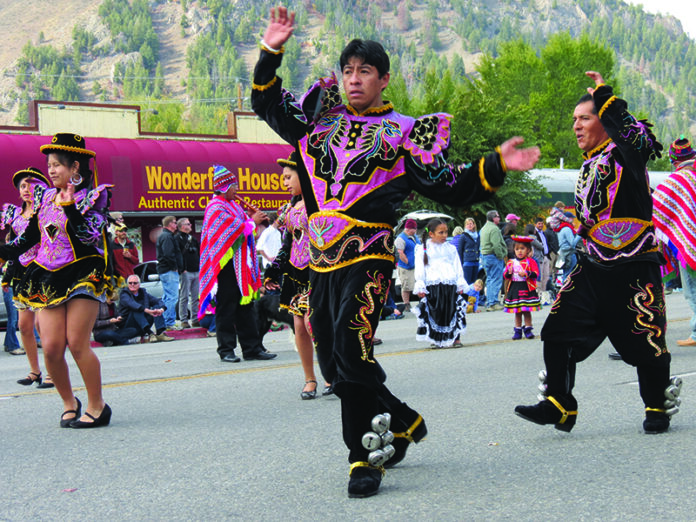 The Trailing of the Sheep Festival in 2021 will be presenting Peruvian Ballet Folklorica, performed by the Utah Hispanic Dance Alliance and Chaskis Peruvian Musicians. The special performance will take place on Saturday, Oct. 9 at 8 p.m. at the Argyros Performing Arts Center in Ketchum. The Peruvian Ballet Folklorica performance is part of a lineup of special events to celebrate the Festival's 25th anniversary year.
The Utah Hispanic Dance Alliance is made up of folk dancers from throughout Utah who share the desire to preserve the ethnic dance traditions of Latin America and promote community inclusion while showcasing the excellence of Hispanic culture through dance. For this performance, they will be focusing on Andean music and dance.
"There are many Peruvian sheepherders in the Western U.S., and this performance will showcase their rich cultural heritage through music and dance," said Laura Musbach Drake, Festival executive director. 
The Peruvian Ballet Folklorica performance will feature the most typical of the traditional folk dances from the majestic culture of Peru and accompanied by music.