Sheriff's office, family of injured animal control officer seek help with medical bills
By Eric Valentine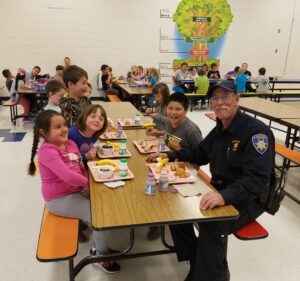 For the second time this year, friends of a member of local law enforcement are trying to raise funds for an officer by launching a GoFundMe campaign. Paul Ramm, a Blaine County Sheriff's Office animal control officer, suffered a serious fall last month. He remains in intensive care at Saint Alphonsus Regional Medical Center in Boise.
Earlier this year, an effort to support now-terminated Bellevue Deputy Marshal Nate Silvester was set up after friends correctly anticipated his viral TikTok video—filmed in uniform and from a patrol car while on duty—would get him fired. In the video, Silvester fictionally calls NBA star LeBron James to get advice on how to handle a violent assault involving two people who are black, one of whom is wielding a knife at the other.
Ramm's GoFundMe campaign has garnered $18,650. Silvester's GoFundMe campaign took in more than $544,000.
"Paul has been a dedicated public servant for 15 years and is a wonderful, kind and generous human being. He is a loving father, grandfather and friend. In the law enforcement family, no one fights alone. His family could use some assistance with medical bills. Please consider donating to help them," Sheriff Steve Harkins said in a message on the Blaine County Sheriff's Office Facebook page.
What follows is the statement from Ramm's daughter explaining the incident and her father's current condition. Minor edits for clarity and length have been made.
"On 8-17-21 my family's world changed at 12:45 p.m. My dad fell down a flight of stairs, landing on a concrete floor. … He opened the wrong door and didn't see it was a stairway. He was taken to St. Luke's Wood River, stabilized, and then Life Flighted to Saint Alphonsus in Boise. He is in critical care with multiple brain bleeds, skull fractures on the left side, and a nicked carotid artery. Dad had an emergency craniotomy on Wednesday, 8-18-21, because there was a huge blood clot. He was placed on life-support ventilation, which was moved to a trach on Thursday and a stomach peg for feeding. He has woken up at times since the sedation was removed. He has brainwave activity … it is just scattered, which is consistent with brain injuries. He is not reacting to neuro exams yet. … He has not responded to verbal commands.
"My kids are at home with my husband. I am staying in Boise with mom in her motorhome at Saint Alphonsus RV parking. Justin Ramm and I are going back and forth so that one of us is with our parents at all times.
"At this time we don't know if work comp will accept the claim. I have provided his personal insurance information too. We are running four households at this point. Eventually mom and I will have to move to an actual RV park. Medical bills have started to come in, fuel bills are huge, not to mention our daily bills at home. We are not normally ones to put out for help but this is a time we need it. For those that don't want to use GoFundMe there is an account at Mountain West Bank in Hailey as well for Paul Ramm.
"We appreciate everyone's support during this challenging time. If you have questions please don't hesitate to text me. We cannot answer phone calls while in his room. His care team has been amazing from security, housekeeping, respiratory therapy, nursing, physical therapy, surgery team, lab, imaging, pharmacy, social work, palliative care, chaplain and doctors. Thank you all for your care, concern, prayers, love and support."
For more information about donating,
please visit:
gofundme.com/help-with-bills-for-paul-ramm-and-family