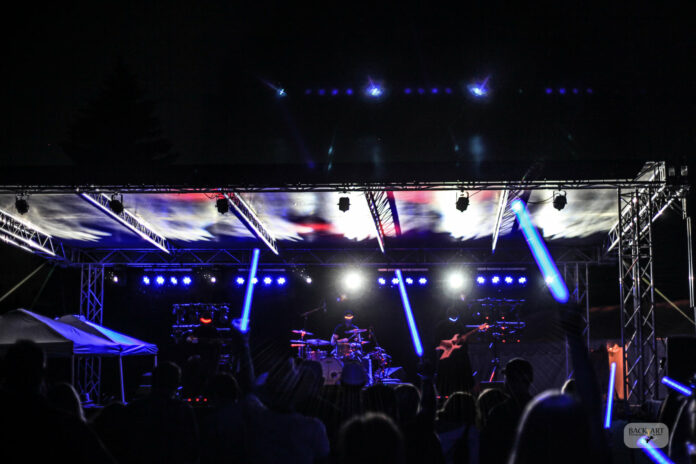 By Kreed Ray Kleinkopf
Are you ready? Music festival season is in full swing and we couldn't be more excited. What's better than spending a summer evening listening to live music, watching a beautiful mountain sunset with a cold beer in hand? You couldn't think of anything, could you? We couldn't either…
The Summer's End ~ Draper Rendezvous is happening Friday and Saturday, August 27-28, 2021, in Hailey and, after a dismal 2020, we are more than ready. If you're looking to get out and experience the best of what Idaho has to offer in terms of live music and the outdoors, here's what you need to know.
The second annual Summer's End Music Festival will feature over 25 national, regional and local bands performing throughout the weekend. The main event will take place at the majestic Lions Park in the Draper Wood River Preserve, with two separate stages guaranteeing the music never stops.
There will also be plenty of food, beer, wine and liquor sales, with unique arts and craft vendors throughout the venue. The Summer's End will also feature some fun late-night festivities happening at the Red Shoe Bar & Grill in historic downtown Hailey.
Topping off this year's lineup is San Francisco Bay Area rock band, The Mother Hips, with special guest Scott Law. Seattle rock band Thunderpussy brings something heavy to the lineup this year, so be warned: they will knock your socks off!
Keeping true to the festival's bluegrass roots, singer/songwriters John Craigie, Colorado's Daniel Rodriguez and Montana's Kitchen Dwellers will round out this year's diverse festival lineup with plenty of foot-stompin' yet heartwarming acoustic sounds. With these artists, the festival is bound to be a good ol'-fashioned hoedown!
The Summer's End will also feature plenty of bands and musicians from Idaho. From Boise rockers Blood Lemon, the country-rock swooning of Stanley's Andrew Sheppard, to familiar local acts like High Mtn Herd, St. Terrible, and Steph Sloan, the festival is proud to showcase some of the best musicians who currently call Idaho "home."
You can view the full festival lineup at summersenddraperrendezvous.com.
From grassroots indie rock bands, to high-energy, psychedelic bluegrass bands, to funky fresh jam bands, the Summer's End ~ Draper Rendezvous has something for everyone to enjoy this year.
The best part is that tickets are super-affordable! Two-day passes are just $100 for adults and $20 for kids (children under 16 are free). You can even get a weekend festival pass for your four-legged friend for just $20. There are multiple camping options available for RV, car, and tent camping at Hop Porter Park.