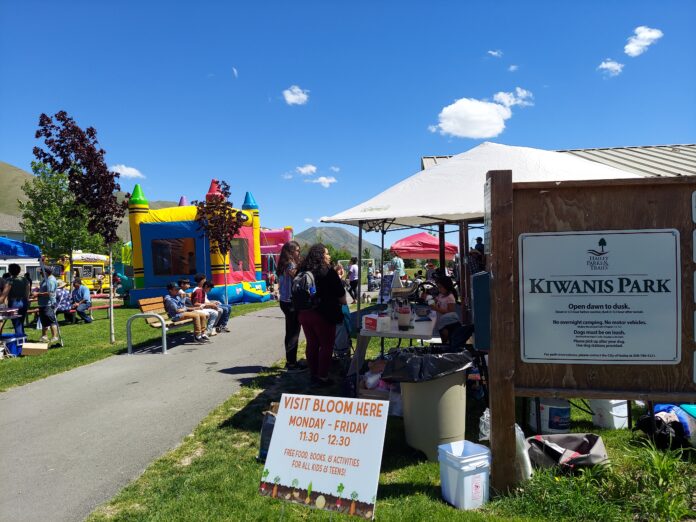 By Monica Carrillo
OUR VOICE COUNTS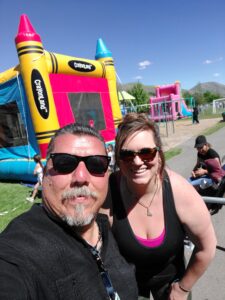 With many people around the community already vaccinated and excited for summer break, Kiwanis Club kicked off the summer with a Children's Day Carnival at the Balmoral Kiwanis Park in Hailey.
From 10 a.m.  to 6 p.m., Kiwanis Park was filled with activities, food, music and more to celebrate what has been a rough year for many people and was put together by Herbert Romero, member of the Kiwanis Club.
"We want to be able to celebrate the kids," Romero said. "Let them have some fun and also pass out resources about the vaccine, food resources and just reconnect with the community."
Many kids wandered around the park, laughing, sliding up and down the water slides, jumping in the bouncy houses and eating all kinds of delicious food, while parents did the same and enjoyed various musical performances around the day.
With many people staying until the end to continue to hear musical numbers and let their children have some outdoor fun, we can say this was a successful way to start the summer.
NUESTRA VOZ CUENTA
Con muchas personas alrededor de la comunidad ya vacunados y emocionados por las vacaciones de verano, el club Kiwanis comenzó el verano con un Carnaval del Día del Niño en el Parque Balmoral Kiwanis en Hailey.
De 10 a.m. a 6 p.m., el Parque Kiwanis se llenó de actividades, comida, música y más para celebrar lo que ha sido un año difícil para muchas personas y fue reunido por Herbert Romero, miembro del Club Kiwanis.
"Queremos poder celebrar a los niños", dijo Romero. "Deje que se diviertan y también que pasen recursos sobre la vacuna, los recursos alimentarios y que simplemente vuelvan a conectarse con la comunidad."
Muchos niños deambulaban por el parque riendo, deslizándose arriba y abajo de las resbaladillas de agua, saltando en las casas hinchables y comiendo todo tipo de deliciosa comida, mientras que los padres hacían lo mismo y disfrutaban de varias actuaciones musicales durante el día.
Con muchas personas quedándose hasta el final para seguir escuchando números musicales y dejar que sus hijos se diviertan al aire libre, podemos decir que esta fue una forma exitosa de comenzar el verano.