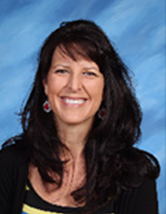 The Blaine County School District Board of Trustees has approved the hiring of Julia Grafft to serve as the next principal of Wood River High School.
Grafft has been with the district for the past 20 years, including the past six as vice principal at WRHS. She will be the first-ever woman to serve as principal of the school.
The board took the action at a special meeting Tuesday evening.
"I have a strong sense of Julia's will and commitment to working with a solid team to make the school reach even greater heights. She has the intelligence, courage and willingness to get the most out of her team," said Fritz Peters, interim superintendent. "She is a staunch advocate for her students, her staff and WRHS as a whole, while simultaneously understanding the bigger picture of our school district's mission and vision."
Grafft began her career in education 2001, first serving as a teacher and coach in BCSD. She became vice principal at WRHS in 2015. Grafft will officially begin serving as principal July 1.