BY KRISTIN HOVENCAMP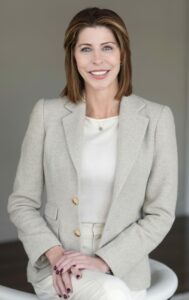 We have never seen a stock market rebound as fast as the most recent bear market did. The market returned to record highs within four months. When the downturn began in late February 2020, was your inclination to sell some or all your holdings, or were you decidedly in it for the duration?  For income-focused investors, volatile markets are a sharp reminder of why holding quality dividend-paying stocks can offer a sense of confidence.
What is a dividend-paying stock? Dividend payers tend to be larger, well-established companies with steady net profits, or cash flow, and long track records. These companies do not have the rapid growth potential that smaller, newish companies might offer, so they attract investors by paying regular dividends. Shareholders are potentially rewarded for owning equity in the company through appreciation and cash flow.
Why invest in dividend-paying companies? The prospect of inflation, an uptick in interest rates, and less-than-compelling bond yields make dividend payers an excellent option. Dividend-paying stocks may deliver performance and capital preservation in most interest rate environments. When reinvested, dividends can amplify total stock portfolio returns.
How do you decipher which dividend-paying stocks are right for you? An investor seeking to cut risk and have exposure to stocks with a track record of consistent dividend payouts might invest in utilities, financials, materials, or the consumer staples sectors. If you are willing to ride out volatility, dividend-paying technology stocks could provide income and growth.
Do not get blinded by high yields. Yields can be deceiving. If a dividend yield is rising, is it due to increased profits or a decrease in share price? Be sure to research a company's financial condition, including current earnings and guidance reports. Compare a company's dividend growth rate, yield, and ability to pay dividends over time with their peers.
No matter how long volatility lasts, a portfolio with exposure to sustainable dividend-paying stocks can offer income and increase total returns.
Kristin Hovencamp is an Investment Executive and Director of Business Development with HAZLETT WEALTH MANAGEMENT, LLC, which is independent of Raymond James and is not a registered broker/dealer. Investment advisory services are offered through Raymond James Financial Services Advisors, Inc. Securities offered through Raymond James Financial Services, Inc., member FINRA/SIPC. Investing involves risk and you may incur a profit or loss regardless of strategy selected. Dividends are not guaranteed and must be authorized by the company's board of directors. Past performance may not be indicative of future results. 675 Sun Valley Road, Suite J1 + J2 Ketchum, Idaho 83340 208.726.0605. HazlettWealthManagement.com