BCSD hires several new administrators for 2021–22
By Eric Valentine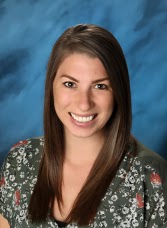 In a school district where a significant portion of the stakeholders had wanted change, a significant amount of change will be happening next school year. And it's not a pandemic thing, as far as we can tell.
Blaine County School District announced last week it has hired several new administrators to fill key roles throughout the district, starting in the 2021-22 school year. The moves come roughly two months before James Foudy takes over as the new superintendent of the district, which is when the district's interim superintendent, Fritz Peters—a longtime principal at Wood River Middle School—retires. Just months ago, Peters replaced superintendent GwenCarol Holmes who had been embattled with substantial parent and teacher disapproval and stakeholder-triggered lawsuits.
So, is any of this normal?
"It's unprecedented. It's probably the most significant change in the history of the district. There was a year in the 2000s where a number of Seattle-area staff were hired, but that was nothing compared to this," said Peters.
Peters is a 36-year veteran of the district who is retiring, and although he won't be around much longer to experience the changing of the guard, he is optimally optimistic.
"I'm super excited about it. I think it reflects the impact some people wanted to see," said Peters, who has been planning his retirement for some time. "Everything aligned. I feel like I'm handing over the district to good hands."
As For Foudy …
"I'm still learning what is typical for BCSD," Foudy said. "From what I can see, this is a unique year with an increased number of new hires."
When asked about any of the departures being fallout from a challenging 2020 and 2021 thanks to COVID-19 risks and regulations, Foudy said, "I wonder about this question, as well. I don't know."
What Foudy is sure about is the team he is helping to put together now.
"I have been directly or indirectly involved in all administrative and director hiring decisions. Fritz and the board did a great job of including me. I worked directly with the team on the hiring of:  director of finance, assistant superintendent, Carey principal and the WRMS principal," Foudy said.
"Every one of the current administrative or director hires was the result of retirements or in-district transfers," Foudy explained. "For example, the new WRMS principal, Rob Ditch, was the vice principal. When Rob was selected as principal, it created the vacancy for VP. The vacancy for principal was created when Fritz stepped in as superintendent. Fritz plans to retire at the end of this year. Unless I can talk him out of it."
Meet Some Newbies
Cheryl Sanderson will serve as the next finance director for BCSD. She currently serves in the same role for the Middleton School District, just outside Boise. There, she has earned a reputation as a highly effective financial administrator in support of the district's operational goals, the district said.
Adam Johnson will be the next assistant superintendent for the district. Currently a principal in the Murtaugh School District, Johnson was the 2020 Idaho Principal of the Year and the 2013 Idaho Human Rights Educator of the Year. He holds a bachelor's degree in history and secondary education from Boise State University, along with a master's degree in education leadership and an education specialist degree in education leadership from the University of Idaho.
Madeline Cunningham Muschamp will serve as the next vice principal at Wood River High School. She comes to BCSD from Middleton, where she currently teaches high school world history.
The next principal of Carey School will be Kayla Burton, who is currently a math, computer science and video teacher at West Junior High in the Boise School District. Born and raised in Carey, Burton is making a homecoming to BCSD. She holds a master's degree in educational leadership from Boise State and a bachelor's degree in elementary education from Idaho State University.
"We are thrilled to welcome these talented and knowledgeable school and district administrators as we prepare for the upcoming school year," said Fritz Peters, interim superintendent. "Each brings a wealth of experience and a strong background in working with students, staff, families and community members."
The district is also announcing the retirement of Director of Technology Teresa McGoffin, who served with BCSD for 26 years.
"Over a decade ago, I remember seeing Teresa shoveling snow outside a building on Croy Street that houses some infrastructure for our broadband connections," said Peters. "It was 6:20 a.m. and she was ensuring we all had connectivity that morning after we had gotten about 3 to 4 inches of snow. No hurdle got in her way to keep us from doing our work."