The case involving the possible murder-suicide of Ashley Midby and Jared Murphy reached the county prosecutor's office March 12, but the public shouldn't expect any news on the matter any time soon.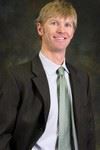 As of press deadline Tuesday, Prosecuting Attorney Matt Fredback still had the case under review and had not made any final decision on the case, his office confirmed. Fredback has provided no timeline for findings, which is typical, the office said, since cases like this require coordination between multiple departments and agencies.
The delay is raising eyebrows and speculation for some Valley residents still reeling from the shock of the news that the bodies of Midby, 34, and Murphy, 28, were discovered shortly after 8 p.m. on Oct. 22 with gunshot wounds, in the office area next to Midby's family coffee shop in Bellevue. The long period between the deaths and the yet-to-be-released details suggest to some that the Idaho State Police investigation may have involved inquiries as to whether the possible murder-suicide was actually a double homicide. The ISP has made no comment either way on the matter.
"It appears both individuals died as a result of gunshot wounds. The incident is currently being investigated as a possible murder-suicide. Investigators say it appears both individuals were known to each other," read a brief statement to the press issued by Idaho State Police back in October.
Soon after the incident in October, a Facebook page titled "Prayers for Ashley and Justice for All Women Victims of Domestic Abuse" was published and images of happier days, information on vigils, and nearly 1,000 FB page followers poured in.