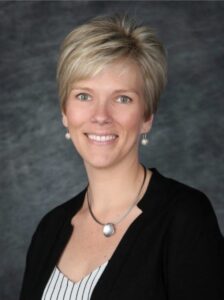 The Blaine County Board of County Commissioners voted unanimously this month to hire Mandy Pomeroy as its next county administrator. The current county administrator, Derek Voss, will be retiring on April 17. Pomeroy will transition into her new role on April 19.
The Board and internal interview team interviewed many applicants and narrowed it down to three before ultimately choosing Pomeroy. The county says it figures to be a smooth transition, as Pomeroy is currently the administrative services manager for Blaine County, and has been working with the county administrator during her five years in this position.
Pomeroy brings to this position her experience in public administration, human resource management, grant management, strategic planning and leadership development, as well as her extensive knowledge of state and federal laws and regulations. She received an MBA in Global Management from the University of Phoenix, and received the Best in Class Award for HR Management from Gallagher Benefit Services. She also has her Senior Certified Professional Certificate from the Society of Human Resource Management, Mid-Career Manager's Institute Certificate, Project Management Certificate, and Six Sigma Black Belt.