2020 slate of celebrity appearances and featured films takes shape
By Eric Valentine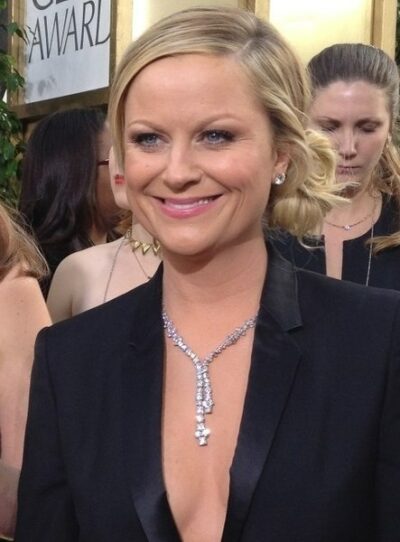 The Sun Valley Film Festival has announced that Amy Poehler will receive the 2020 Vision Award, which is presented to an industry icon whose contributions to the art of entertainment have changed the industry for the better. The award will be presented at a private Patron's Vision Dinner at the historic Roundhouse Lodge, on Saturday, March 21.
Poehler is one of Hollywood's most versatile and sought-after talents with credits including that of actress, writer, executive producer, and bestselling author. She is best known for her starring role on the Emmy-nominated NBC comedy series ​Parks and Recreation​. Her portrayal of Leslie Knope earned her a 2014 Golden Globe award for "Best Actress in a TV Series, Musical, or Comedy," the award for "Best Actress in a TV Comedy" at the 2014 American Comedy Awards, and a 2013 Gracie Award. For her work on the show, Poehler also received six consecutive Emmy nominations, two additional Golden Globe nominations, and three Screen Actors Guild Awards nominations.
She currently serves as co-creator, executive producer, and the lead voice of FOX's animated series ​Duncanville​, co-hosts (alongside Nick Offerman) and serves as executive producer of ​Making It and serves as executive producer of the Netflix series ​Russian Doll. Her additional credits include Saturday Night Live, Baby Mama​, Mean Girls, Wine Country—which marked her directorial debut—and more.
Actor Winston Duke will receive the SVFF Rising Star Award on Thursday, March 19, in recognition of his breakthrough talent in the film industry. His recent film Nine Days premiered at Sundance and will be a special screening at SVFF. Duke made his feature film debut as M'Baku in Black Panther, reprised that role in Avengers: Infinity War, and most recently starred in Jordan Peele's, Us.
Award-winning filmmaker Eliza Hittman will receive the Pioneer Award, presented by Variety on Friday, March 20, in recognition of her work as an industry innovator that embodies the trailblazing spirit. Her latest film Never Rarely Sometimes Always, starring Sidney Flanigan and Talia Ryder, premiered in the U.S. Dramatic Competition section at the 2020 Sundance Film Festival where it received a special jury prize and will screen at the festival. Focus Features will release the film this spring.
Ann Druyan, creator of COSMOS, will receive the National Geographic Further Award on Saturday March 21, which recognizes a leader whose work is uniquely innovative, timely, and impactful—someone who has boldly pushed the boundaries of his or her field, and who serves as an outstanding ambassador for that breakthrough work.
As reported, the festival will open on March 18 with a special presentation of the documentary RUTH—Justice Ginsburg in Her Own Words, with Oscar®-winning director and Sun Valley part-time resident Freida Lee Mock attending. It will close on March 22 with The Last Shift director Andrew Cohn attending for Q&A following the screening.
More festival and schedule information can be found at sunvalleyfilmfestival.org.