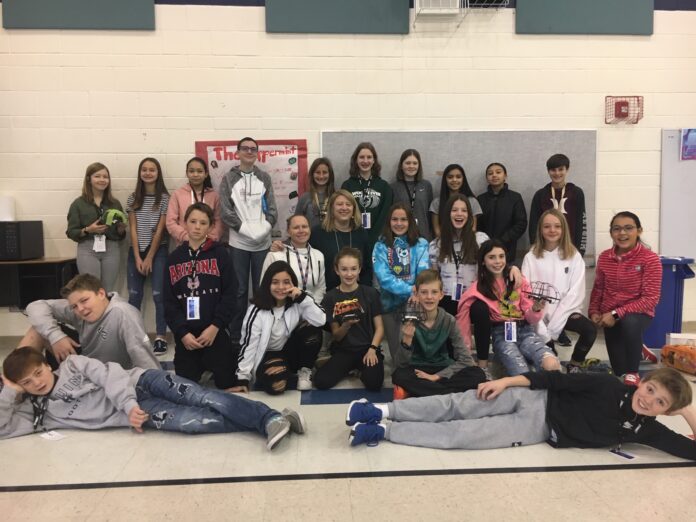 Excited about drones
By Eric Valentine
Over the last month, seventh-grade Leadership students at Wood River Middle School in Hailey, under the guidance of educators Melanie Schrader and Erika Liebel, have participated in the Drone Designers pilot program.
Through a STEM (Science, Technology, Engineering and Mathematics) education program located in Boise, Liebel created a curriculum that teaches students to code and choreograph live drone performances to music. The students also create aerodynamic, lightweight costuming and lighting for the drones following the iterative design process for engineering.
The experience culminated in a live drone performance at Wood River Middle School in December. Here are some photos from the event.