As '100 Deadliest Days'  winds down, extra patrols ramp up
By Eric Valentine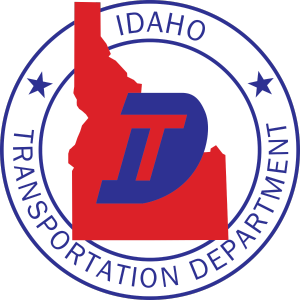 Less than a week after three young girls from Mountain Home were killed by a drunk driver along Highway 20, the state launched a partnership with dozens of law enforcement agencies across Idaho to get drunk drivers off the road.
The Idaho Transportation Department says the two are unrelated and that the increase in patrol officers comes as Labor Day approaches, marking the end of the summer driving season known as the 100 Deadliest Days of Driving. Historically, between Memorial Day weekend and Labor Day, there is a spike in traffic fatalities across the country.
In the Wood River Valley, the foreboding timeframe started May 29 with the death of Piper Reed and Peter and Sally Jarvis who collided head-on along Highway 75. On Aug. 10, Matthew Richard Park, 45, of Fairfield, rear-ended another vehicle along Highway 20 carrying two adults and three young girls. All three girls were killed. Park is facing three felony manslaughter and two aggravated DUI charges.
"Drunk driving is a very dangerous behavior and there is no excuse for it," John Tomlinson, ITD highway safety manager, said. "We lose too many of our friends and neighbors to these drunk-driving crashes."
Since the State of Idaho does not conduct sobriety checkpoints, the only way to strategically place more patrol officers on state roads is through efforts like the one the ITD launched Friday, Aug. 16, and will continue through Sept. 4, ITD spokesperson Bill Kotowski said.
"It's not checkpoints, it's just a lot more officers on the road," Kotowski said. "It's not a reaction to the recent tragedy, it's something we do yearly."
According to Kotowski, the ITD is able to fund the effort via a grant from the National Highway Traffic Safety Administration, which covers the overtime pay doled out to officers placed on patrol.
According to data from the National Highway Traffic Safety Administration, 10,874 people were killed in drunk-driving crashes across the country in 2017. That year, 80 people were killed in impaired-driving crashes in Idaho—28 of those deaths happened during the summer.
"People want to get out and enjoy those last days of summer. Whatever your plans are for the end of summer, please plan to have a sober ride," Tomlinson said.
Tomlinson had the following recommendations to get home safely:
Remember that it is never OK to drink and drive. Even if you've had only one alcoholic beverage, designate a sober driver or plan to use public transportation, a cab, or a ride-sharing service to get home safely.
Have a friend who is about to drink and drive? Take the keys away and make arrangements to get your friend home safely.
If you see a drunk driver on the road, contact local law enforcement.