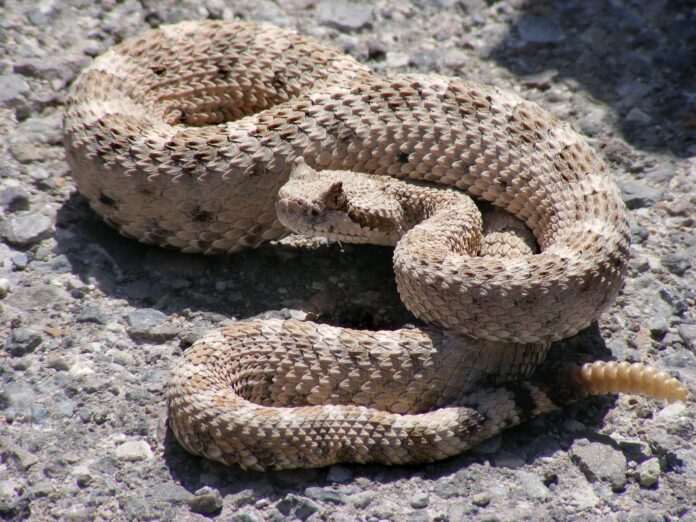 BY HANNES THUM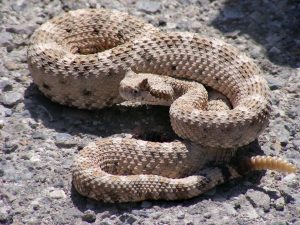 Biology is full of concepts that seem simple at first, but that are actually pretty complex. Many ideas about living creatures are awash in myths and misunderstandings, but can also seem so hard to get one's head around that it sometimes seems temptingly easier to just continue to misunderstand them. Things that initially look like patterns and rules end up being so full of asterisks and exceptions that one forgets what the pattern was that one thought one was about to uncover.
Biological data can be like pages of dry baseball statistics—sure, you trust that there's a good story in there somewhere, but it's easy to forget what the point was (and there are a lot of asterisks).
One such example that I have been thinking about lately: the rattlesnakes out Croy Canyon and, more broadly, the difference between warm-blooded and cold-blooded animals.
First and foremost, the terms themselves are misleading. It would be more appropriate to say that there are some creatures, like us humans, that need to keep their body at a certain (usually, but not always, warm) temperature in order to survive. For instance, you and I (being humans) need to keep our core body temperature pretty gosh darned close to 98 degrees Fahrenheit to survive. But the defining feature of us (as far as blooded-ness) is not the temperature that we maintain—it's that we need to keep our temperature specific.
Instead of "warm-blooded," we might call creatures like us "specific-temperature-blooded-and-probably-warm-ish."
And if we call them that, then we are left with the so-called "cold-blooded" creatures, who would more aptly be described as "can-survive-at-a-lot-of-different-temperatures-including-but-not-limited-to-cold-or-cool-or-warm-or-hot-blooded." That is, cold-blooded creatures (like rattlesnakes) don't necessarily have cold blood. Rather, their body temperature varies depending on where they are, what they are up to, and what they need at any given moment.
For instance: the rattlesnakes out Croy Canyon. These creatures are hot when the day is hot and cold when the night is cold. They have no internal means of regulating their body temperature, as we do, so they are subject to the temperature of whatever environment they put themselves in.
Notably, though, "cold-blooded" creatures are more active and mobile when they are warm; they are sluggish, shy, and slow to react when they are cold. This is the reason why many folks choose to explore rattlesnake country in the early (cool) morning.
And this is all just the beginning. Some creatures blend these two physiologies, such as the species of sharks that keep their prey-seeking body parts (eyes and brain, for instance) more "warm-blooded" and active than the rest of their body.
There are probably a few dozen terms that biologists use to approach all of these distinctions even more granularly. And they read a little bit like baseball statistics. So, sometimes instead of trying to parse them out, it's wise to just go back to enjoying the company of creatures like snakes, and to simply notice why that snake is sunning itself on a rock each morning.
Hannes Thum is a Wood River Valley native and has spent most of his life exploring what our local ecosystems have to offer. He currently teaches science at Sun Valley Community School.