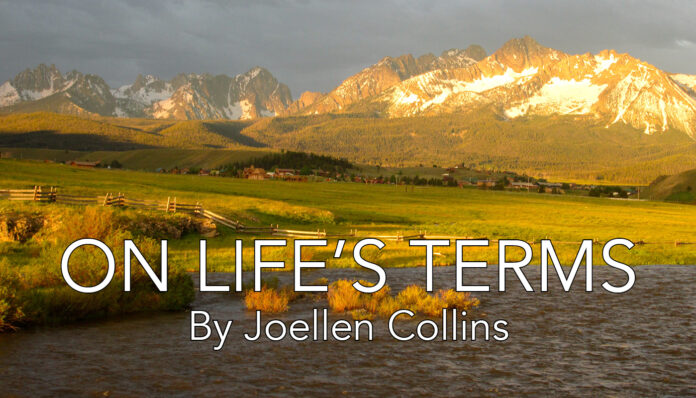 BY JOELLEN COLLINS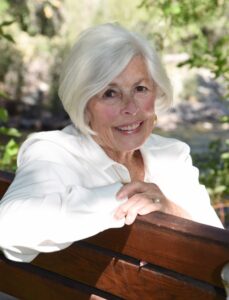 When I heard that the Dalai Lama said the purpose of living is to be happy, I stopped for a while to ponder that unexpected observation. This was not the pronouncement of the driver of a Lamborghini, or of a 7-year-old seeing his longed-for set of Lionel trains chugging around a Christmas tree, nor even the 40-year-old woman looking at her unlined forehead after a Botox treatment. Nor am I denying the pleasure of receiving a lavish gift. But those words are from the Dalai Lama, who has been far from his country and his family and who lives a modest and simple life. His perception is based on the belief that happiness and inner connections are for us to grasp and are attainable for everyone, and, if we choose, we can give them away.
Most people are attached to some material possession, even if it is a childhood Teddy bear. My need for things has changed since I lost everything tangible in my first home, three weeks after moving in to the last inexpensive structure in the hills overlooking the Pacific Ocean. As the fire raged, I was in my Volkswagen with my baby daughter and not much else.
I have mentioned this disaster before, and please forgive the repetition, but that experience heightened my strongest emotions, though even fear was replaced by knowing that I, my husband and our daughter were safe, that we were young, and that the possessions I lost would be missed primarily because they were connected to people I loved in my life.  Since then, no "thing" has been too important.
As a teenager, I adapted to my family's diminishing earnings and our need to economize. When I once coveted an expensive dress during a spring shopping trip with my mother, we didn't purchase it, but it remained tantalizing in my thoughts. Several months later, after "layaway," I opened my Christmas present; there it was, the hoped-for garment, mine due to the generous and loving spirit of my family.
In a carpool returning from a rehearsal for the Caritas choir's spring performance, we talked about feeling happy when we sing. The choir offers a sense of community and a mysterious joy associated with the challenge to do the music well, contributing to a good chord, and seeing our choir director's smile. Driving home, we stopped for a gorgeous herd of elk crossing the highway, and my friend summarized his philosophy of what makes us happy. It is knowing that one is trying hard and accomplishing something well. It has to do with our inborn, genetic capacity for joy as a part of a group or family working together. Is there a better way to spend time?
As we watched lines of cars patiently observing an activity by nonhumans, my fellow chorister cited sources that have studied happiness and concluded that it comes most often from achieving something challenging, something beyond our own needs, something of a greater power.