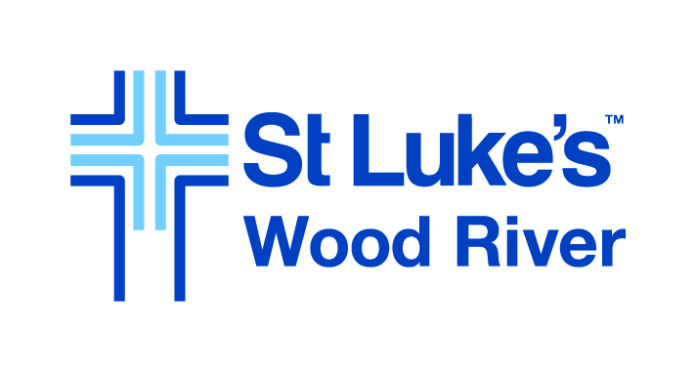 By Joy Prudek
Outside of clinical settings, one major way St. Luke's carries out its mission – to improve the health of people in the communities we serve – is through the Community Health Improvement Fund, which provides financial support to many of our community partners.
This year, 75 non-profit organizations across the Treasure Valley, West Treasure Valley, Elmore County, McCall and the Wood River regions received more than $550,000 in CHIF grants. St. Luke's will invest an additional $325,000 in Magic Valley nonprofits this year.
When choosing how to distribute the grants, St. Luke's gave special consideration to organizations whose proposals target needs identified through St. Luke's Community Health Needs Assessment. Because the assessment is both quantitative and qualitative, it takes into consideration the voice of local experts and community members to identify needs from their lived experience.
The CHNA's top priorities are:
Nutrition Programs, Education and Opportunities
Substance Use Disorder Services and Programs
Availability of Mental and Behavioral Health Services
Housing Stability
Services for Families Experiencing Adversity
Accessible Modes of Transportation
Healthy Air and Water Quality
In the Wood River Valley, five organizations were awarded CHIF grants:, Family Health Services, Higher Ground, Idaho BaseCamp, I Have a Dream Foundation, and Men's Second Chance Living.
Sarah Seppa, St. Luke's Wood River's Director of Community Engagement spoke to the meaningful impact these organizations and their programs can have, "Our community partners are all doing amazing work that address improving the health of people throughout our Valley. I am always impressed with the thoughtfulness and thoroughness that go into providing programs and services that work to prevent and/or help individuals overcome obstacles to physical and mental health.  They often dedicate their heart, their skills, their time and other resources, going above and beyond, to make a difference.  It's rewarding to be able to assist with a CHIF grant to further the work that they do."
Higher Ground offers many programs throughout our community, including the year-round Higher Ground (HG) Adventure Club program which is a unique opportunity for children who are deaf/hard of hearing and/or blind/visually impaired to partake in recreational activities in a safe, learning- and language-rich environment throughout Idaho. Executive Director, Kate Dobbie said, "With St. Luke's support, Higher Ground will be able to provide highly individualized recreation opportunities. The skills gained through this multi-seasonal program will help all participants gain self-confidence while recreating, empowerment in social settings, and independence in all facets of life's daily challenges."
I Have a Dream Foundation (IHDF)–Idaho is committed to helping under-resourced children in our community change their lives through the power of education, social-emotional support, and long-term, consistent relationships. Laura Rose-Lewis, Executive Director, expressed her gratitude, "St. Luke's Community Health Improvement Fund (CHIF) grant is invaluable because it supports one of the key components of our programs– social-emotional learning. This year, we applied, and were awarded, a CHIF grant to fund the purchase of a social-emotional learning curriculum, "Wayfinder," that provides our teachers, mentors, and volunteers with age-appropriate, hands-on social emotional activities delivered through a workbook provided to each child."
For the past 25 years, Idaho BaseCamp (IBC) has been committed to cultivating the leaders of today and tomorrow through individual and community development and creating a connection to nature. Whitney McNees, Program Director, Idaho BaseCamp commented, "IBC is so grateful to be recipients of the CHIF grant this year. Between Covid setbacks, social media, and the tech world we live in, our youth are in great danger as far as mental health is concerned. Research has proven time and time again that being outdoors and connecting with our natural surroundings is perhaps one of the best remedies for someone with mental health struggles. The direct impact of these outdoor experiences builds self-confidence and positive mental attitude amongst students throughout southern Idaho."
Men's Second Chance Living (MSCL) House provides safe and sober living to adult men in early recovery from substance use disorder. Sonya Wilander, Executive Director, explains, "Our programs provide wraparound support and skills necessary for residents to reintegrate, becoming independent and engaged community members." Programs include the safe and sober living house; funding for counseling, preventative dental and medical care and crisis care; financial education classes; matched savings accounts; education costs; and nutrition assistance. "Through our programs, MSCL House addresses four of the top-ranking community health needs identified by St. Luke's 2022 CHNA. We address nutrition program and education by connecting our new residents with the Hunger Coalition (food pantry), conducting group meals in the house, and teaching residents how to eat healthy meals on a budget," commented Wilander. The St. Luke's Wood River Foundation also provided a generous grant to MSCL.
Last January, Family Health Services, opened a medical, dental, and behavioral health clinic, with pharmacy services in the city of Bellevue to serve the uninsured and under-insured in Blaine County.  A $1 million grant from the St. Luke's Wood River Foundation (SLWRF) helped to make the clinic a reality. The 2023 CHIF grant award will help with gas cards for patients with transportation barriers as well as to provide part-time assistance of a bilingual outreach coordinator from St. Luke's Wood River's Center for Community Health.
St. Luke's begins accepting CHIF grant applications from non-profit organizations every summer. In the Treasure Valley, McCall and Wood River applications open in August and close Sept. 30. Magic Valley accepts applications two times a year, in February and in July.
Each application is reviewed by multiple committees, expert volunteers and St. Luke's leaders. As part of the grant award, receiving organizations must submit an 'Activation Report' by October 1, outlining how the grant dollars were used and where the impact was made.
Find program application forms on the Community Health Improvement Fund Grants page.