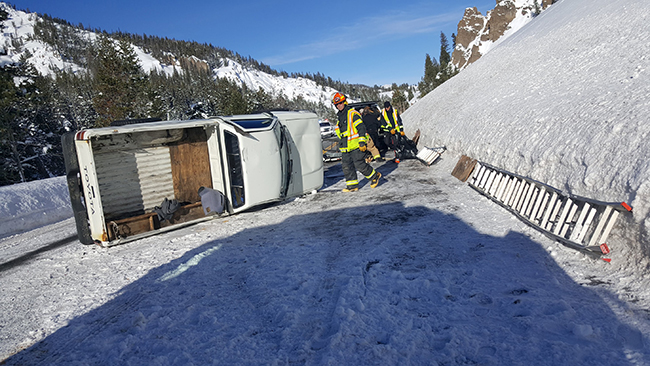 On Tuesday, January 17, 2023, at approximately 8:59 a.m., Blaine County Sheriff's deputies responded to a single-vehicle rollover crash on State Highway 75 near milepost 149, south of Galena Lodge.
Deputies discovered a white 1993 Toyota single-cab pickup truck lying on its side in the middle of the highway blocking the northbound lane. The driver and sole occupant of the vehicle was identified as a 17-year-old male from Fairfield.
Crash scene investigation determined that the driver was traveling northbound on Hwy 75 and lost control of the vehicle after traveling over a patch of ice in the roadway. The truck hit the northbound snowbank and rolled onto its roof before coming to a stop on its passenger side.
The driver was transported via ground ambulance for non-life-threatening injuries to St. Luke's Wood River Medical Center. The vehicle sustained moderate damage and was towed from the scene.