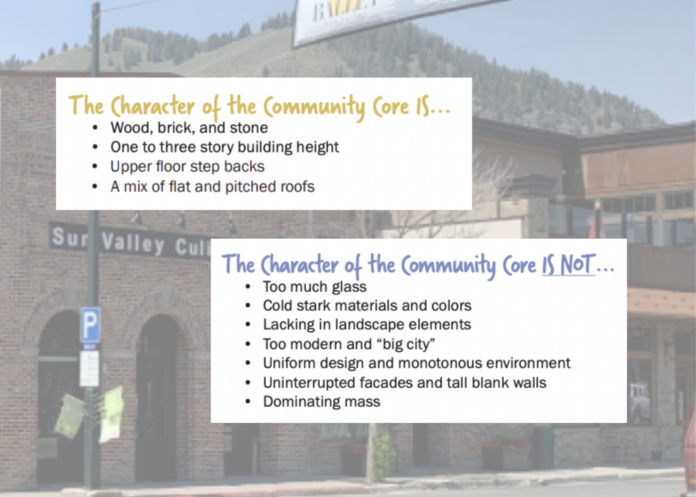 From process to content, Ketchum's historical preservation plan draws scrutiny
By Eric Valentine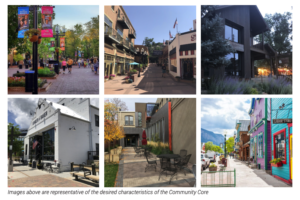 With a January deadline fast approaching and under pressure to increase the local housing supply, Ketchum city council members Monday night took in a laundry list of concerns put forth by residents and property owners over the city's current proposal to preserve historical structures around town. From worries about the blurring of design guidelines with historic preservation to the distribution of the proposal the evening before Thanksgiving, public comment largely focused on asking the city to slow it all down. 
At issue is the city's draft proposal that aims to preserve Ketchum's history while this small, mountain town grows or changes—or not—over time. With development permits being pulled en masse in recent years, city planners quickly found themselves vetting projects that sought to tear down old buildings or renovate them with designs and materials some thought out of character. Currently, the city has no specific or permanent historic preservation ordinance. That means the city's options for mitigating the potential or perceived impacts to town character are minimal.
In October 2020, the city passed an emergency ordinance that essentially put a moratorium on developments impacting historical buildings. That was renewed at the beginning of this year as an interim ordinance and stands firm today.
"Everyone in this room has the same goal, has the same north star. We want to have a charming, attractive town that creates a sense of space and makes us want to be a part of this community," Ketchum mayor Neil Bradshaw said. "My role as mayor is to run a good process, … the council has the hard job, they actually have to make the decisions."
The city has been conducting surveys and work sessions for nearly a year now. Nonetheless, process is what some of the members of the public took issue with.
Ketchum property owner Kingsley Murphy noted that within the city's proposal is an image of six different community cores the public chose as best for Ketchum. However, only a few of them would meet the proposed guidelines.
"You tell us what you want, we tell you what we like (from that), and you tell us we can't have it," Murphy said.
A Ketchum multiple property owner and a rookie Sun Valley firefighter Yanne Root chastised the city for its proposals. He said the proposal, if approved, could mean holding off on developing his commercial and industrial properties for 10 years. He added that the proposal would only be effective at making it too costly for non-professional developers
"Having read it, I'm only more confused and frustrated with the City of Ketchum than ever. From the outside looking in, this seems hasty at best and intentionally nontransparent at worst," Root said.
City council decided Monday night to bifurcate the design guidelines and the historical preservation issues, so matters could move forward independently in 2022. The historic preservation ordinance must be approved by Jan. 14, 2022.
So what does the commission charged with creating the design and preservation documents with city staffers have to say? In an editorial published in the Idaho Mountain Express, they wrote:
"With so many important issues vying for our attention, from workforce housing to the Warm Springs Preserve, all in the midst of the pandemic and unprecedented growth, it's been understandably hard to capture the public's interest in preserving Ketchum's historic structures. Public attendance at our meetings—either by Zoom or in person—has been less than robust, which is cause for concern with development pressures mounting.
If our collective goal is to uphold and exalt Ketchum's truly special community character, then we must start with the community. We seek your input on this."
Ketchum's Historic Preservation Committee members:
Mattie Mead, chair
Wendolyn Holland, vice-chair
Jennifer Cosgrove
Jakub Galczynski
Rick Reynolds