BY KRISTIN HOVENCAMP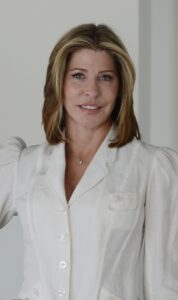 In 1993, special purpose acquisition companies (SPAC), also dubbed blank check companies, were launched as a vehicle to help take a private company public without having to go through the traditional initial public offering (IPO) process. However, SPACs only gained popularity with investors very recently. In 2020 an astonishing 248 SPAC IPOs were launched, compared to 60 in 2019.
From an investor's perspective, SPACs are:
Created to raise cash through an IPO for the sole purpose of acquiring a private operating company, SPACs are shell companies when they become publicly traded companies.
A SPAC is then expected to merge with or acquire an operating business within a defined time frame, post IPO.
They are formed by sophisticated management teams known as sponsors. Sponsor teams generally have extensive experience in mergers and acquisitions, private equity, hedge funds or venture capital.
They rely on the sponsor team's dealmaking abilities. "It is betting on the jockey, not the horse," states David Moadel, an InvestorPlace contributor.
They are considered to be more shareholder-friendly, as safeguards have been put in place to protect investors. SPACS are now closely regulated by the U.S. Securities and Exchange Commission (SEC.)
They are obliged to return a shareholder's investment if the sponsor doesn't complete a deal in time. Investors can also choose to redeem their shares at cost, plus interest, at the time of acquisition.
By design, a SPAC is a unique investment structure that lets retail investors invest alongside the sponsor team. Investors can gain access to a private company through a SPAC IPO they would ordinarily not be afforded.
What is behind the recent popularity of the SPAC? According to law firm Skadden Arms, "SPAC activity has significantly accelerated as investors seek attractive opportunities with best-in-class sponsor teams and exert more control over the valuation and share price."
As an investor, do not be taken in by celebrity endorsements. Be discriminating, do your research, read the SPAC prospectus, understand the management team's history, and think long-term.
HAZLETT WEALTH MANAGEMENT, LLC  is independent of Raymond James and is not a registered broker/dealer. Investment advisory services are offered through Raymond James Financial Services Advisors, Inc. Securities offered through Raymond James Financial Services, Inc., member FINRA/SIPC. Investing involves risk, and you may incur a profit or loss regardless of the strategy selected. Past performance may not be indicative of future results. 675 Sun Valley Road, Suite J1 + J2 Ketchum, Idaho 83340 208.726.0605. HazlettWealthManagement.com