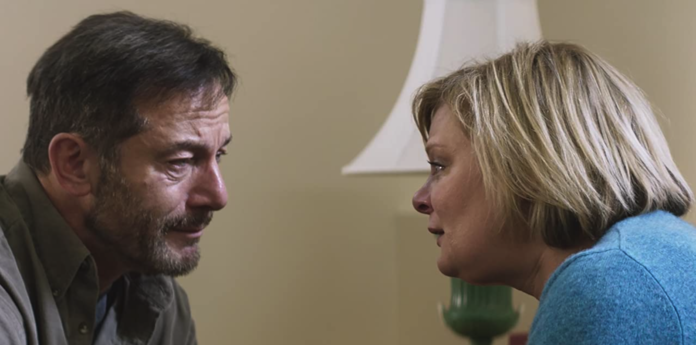 Idaho Crew Helps Hailey-filmed Movie Hit Sundance
By Eric Valentine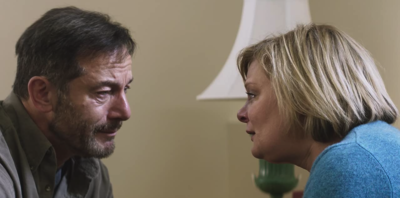 With mountain ranges, lava flows, whitewater rapids, farms and quaint towns, you'd think Idaho would be a filmmakers' paradise. In addition to the myriad of cinematic locations, Idaho is long on summertime light and short on red tape (e.g., film permit processes) compared to other movie-making locales. Meanwhile, both Boise State University and Idaho State University have full-fledged film schools, over the years producing the crew talent needed to shoot a feature film efficiently and well.
And, by the way, did you know lots of Hollywood celebrities have second homes here?
Yet, since the 1940s, only a dozen or so widely released feature films have been made here. And when you search for filmmaking information on the Idaho Department of Commerce website, you don't get messaging on incentive programs. Instead, the message you get is this: Error 404 Page Not Found.
Thanks to a film called "Mass"—shot in Hailey this fall—some locals are hopeful things can change. In December, "Mass" was selected into the 2021 Sundance Film Festival. That's no small potatoes. Sundance receives around 14,000 submissions every year and only 100 actually get a premiere.
"Mass" is written and directed by Fran Kranz and stars Jason Isaacs ("Hotel Mumbai," "Harry Potter") and Martha Plimpton ("The Goonies," "Dante's Inferno"). It's a serious drama about two sets of parents who reconnect years after one couple's son killed the other's.
As for the crew, that's a more local affair where Wood River Valley and Treasure Valley represented well. Roughly a dozen or so Idahoans were used in critical ways. In a social media post announcing the Sundance nod, Mark Oliver—a former Valley resident who worked on the film—listed the following Idaho folks who were integral in the making of the film:
JP Ouellette
Meredith Richardson
Tyler Michael Hendricks
Casey Wilder Mott
Sean Conroy Mehen
Greg Picard
Marshall Rawlings
Jessica Winfree
Matty Moo Herriger
William Thomas
Andrew Davies
Jordan Lee
In some cases, local film folks simply supplied the connections the producers needed to get the job done.
"One of the biggest ways I was able to contribute was setting them up with people from my crew and connecting the local talent here with Fran and the producers. I was on set here and there, but not nearly as much as some of the members of my team," explained Tyler Michael Hendricks, founder and project manager at Dark to Light. Located in Hailey, Dark to Light is a production company specializing in promoting businesses online through video, graphics and photography.
It remains to be seen how many more films come to these parts to get made. But there does seem to be some lights, camera, action at the end of the tunnel.
"That's the dream, right? Bringing directors, producers, writers, and actors into our valley, not just for a vacation visit, but for work," Hendricks said. "In the past, getting … the resources all to our area was definitely an expense that can be tough to fit in the budget. But I think our community is starting to be discovered not just for its beauty but for its local talents and expertises."
Films Shot in Idaho
Source: LocationsHub.com
1. Dante's Peak (1997) – Filmed in Wallace, Idaho (directed by Roger Donaldson and starred Pierce Brosnan and Linda Hamilton).
2. Bus Stop (1956) – Filmed in Sun Valley, Ketchum, and National Forest, Idaho (directed by Joshua Logan, starred Marilyn Monroe, Don Murray, and Arthur O'Connell).
3. Heaven's Gate (1980) – Filmed in Wallace, Idaho (directed by Michael Cimino and starred Kris Kristofferson, Christopher Walken, John Hurt, Sam Waterston, and Isabelle Hupert).
4. Napoleon Dynamite (2004) – Filmed in Preston and Franklin, Idaho (directed by Jared Hess, starred Jon Heder and Efren Ramirez).
5. Breakfast of Champions (1999) – Filmed in Twin Falls, Idaho (directed by Alan Rudolph, starred Bruce Willis, Nick Nolte and Albert Finney).
6. Breakheart Pass (1975) – Filmed in Lewiston, Idaho (directed by Tom Gries, starred Charles Bronson, Ben Johnson, and Richard Crenna).
7. Bronco Billy (1980)  – Filmed in Boise, Meridian, Eagle, Garden City, and Nampa, Idaho (directed by Clint Eastwood, starred Clint Eastwood, Sondra Locke, and Geoffrey Lewis).
8. Dark Horse (1992) – Filmed in Idaho (directed by David Hemmings, starred Ed Begley, Jr., and Mimi Rogers).
9. Northwest Passage (1940)  – Filmed in McCall, Sandpoint, Idaho (directed by King Vidor and Jack Conway, starred Spencer Tracy and Robert Young).
10. Magic Valley (2011) – Filmed in Twin Falls, Idaho (directed by Jaffe Zinn and starred Scott Glenn, Kyle Gallner, and Allison Elliott).
11. Smoke Signals (1998) – Filmed in DeSmet, Tensed, Worley, and Plummer (on the Coeur d'Alene Indian Reservation), Idaho (directed by Chris Eyre, starred Adam Beach, Evan Adams, and Irene Bedard).
12. Town & Country (2001) – Filmed in Sun Valley, Idaho (directed by Peter Chelsom, starred Warren Beatty, Diane Keaton and Nastassja Kinski).