Gail Severn Gallery
Marcia Myers – REMEMBRANCE
March 6th  – April 12th, 2020
The fresco paintings of Marcia Myers speak of the essential, where visual cues give way to an underlying visceral experience expressed in pure painterly terms.
Myers transformed the ancient fresco technique into modern terms.  The experience was distilled into a synthesized abstraction of the essential in the artists' mind and became the inspiration for a lifetime of paintin
g.  Myers' last body of work before her death was the culmination of a 28-year journey through time, integrating the technique of the masters with a vision of modernity, giving birth to the modern fresco.
Michael Gregory – TRUE WEST PART II
March 6th  – April 12th, 2020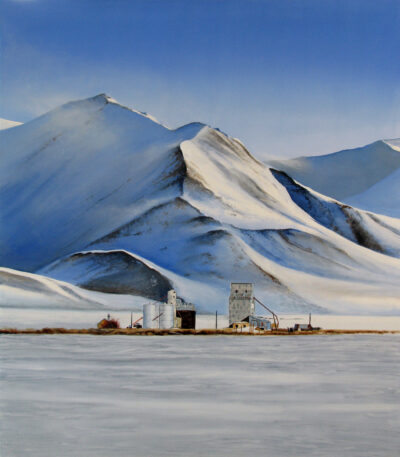 Part II of Michael Gregory's immediately recognizable paintings with its American icons of barns, homesteads, and imagined fields. These structures serve as a backdrop where human drama unfolds. A rich blend of history and memory, Michael's paintings touch on the fundamental traits of exploration and isolation as seen in the American West. The buildings, ranches, and farms are reminders of people who lived in that landscape and testaments to their fortitude.
Judith Kindler
OBSCURE
March 6th  – April 12th, 2020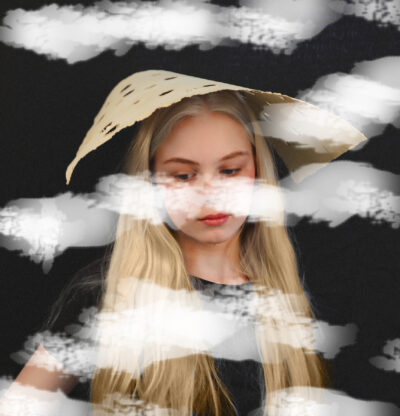 Judith Kindler's latest body of mixed media work veils the meaning of her imagery, obscuring objects and figures, creating and alluring ambiguity.  These large scale enigmatic works are mounted on aluminum panels that float on the wall. In addition, Kindler exhibits sculptural experimentations in concrete and canvas. Crackled surfaces like old walls are painted with images of birds in trees with undefined objects. These textural surfaces are in contrast with the modern clean surfaces of the photo based work.
Kara Maria – CLOUD CRYSTALS
March 6th  – April 12th, 2020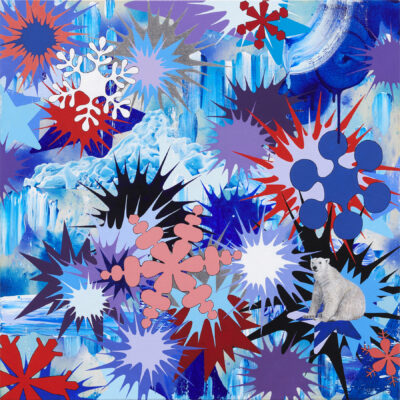 Cloud Crystals is a collaborative monotype project between artist Kara Maria and artist/master printmaker Kathryn Kain.
The prints were inspired by the 1864 book Cloud Crystals: A Snow-Flake Album. It documents the work of Frances Chickering, who used a cut-out method based on her direct observation of individual snowflakes under magnification to record more than 200 shapes. Maria and Kain utilized stencils they made based on Chickering's original illustrations to create their Cloud Crystals series.